Want to be informed about canSERV news and updates?
Providing Cutting-Edge Cancer Research Services Across Europe 
canSERV is an EU-funded project under the Horizon Europe programme that provides cutting edge, interdisciplinary and customised oncology services across the entire cancer continuum. The aim is to offer a comprehensive portfolio of oncology-related research services available to all scientists in EU member countries, associated countries and beyond.
The project unites a multidisciplinary consortium of 19 European partners, consisting of Research Infrastructures, key organisations in the field of oncology, project management and sustainability experts.
canSERV is coordinated by Prof. Jens K Habermann BBMRI-ERIC and brings together 13 research infrastructures and their connected service providers all across Europe with a total EU-funding of €14,8 million.
Do you need specific support in analysing your samples or data, planning or conducting clinical studies – in the framework of cancer research? Then please check out our CALLS and apply now for the service or training, canSERV offers.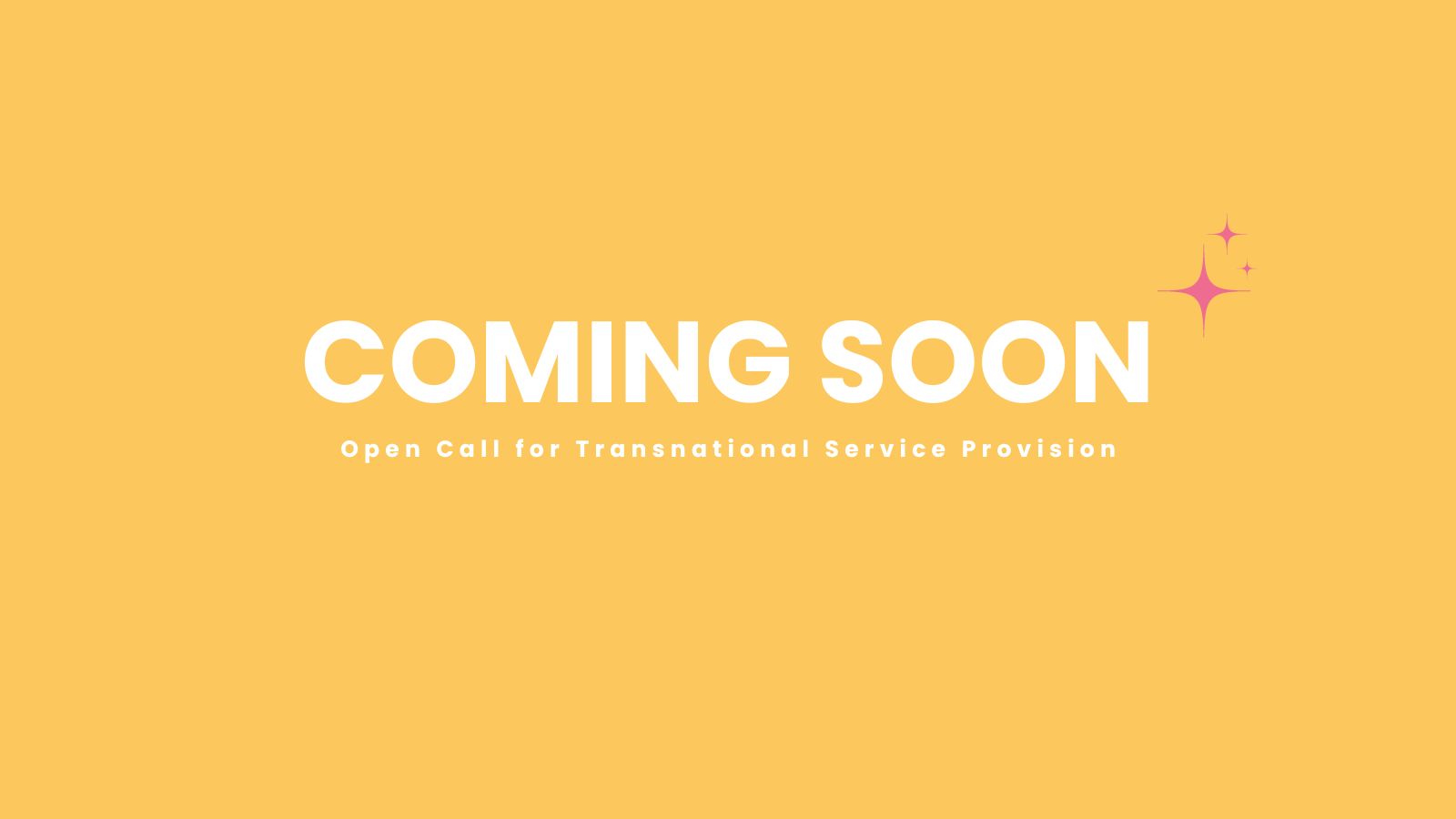 Don't miss the launch of the first canSERV Open Call and register to recieve regular updates about canSERV News & Announcements!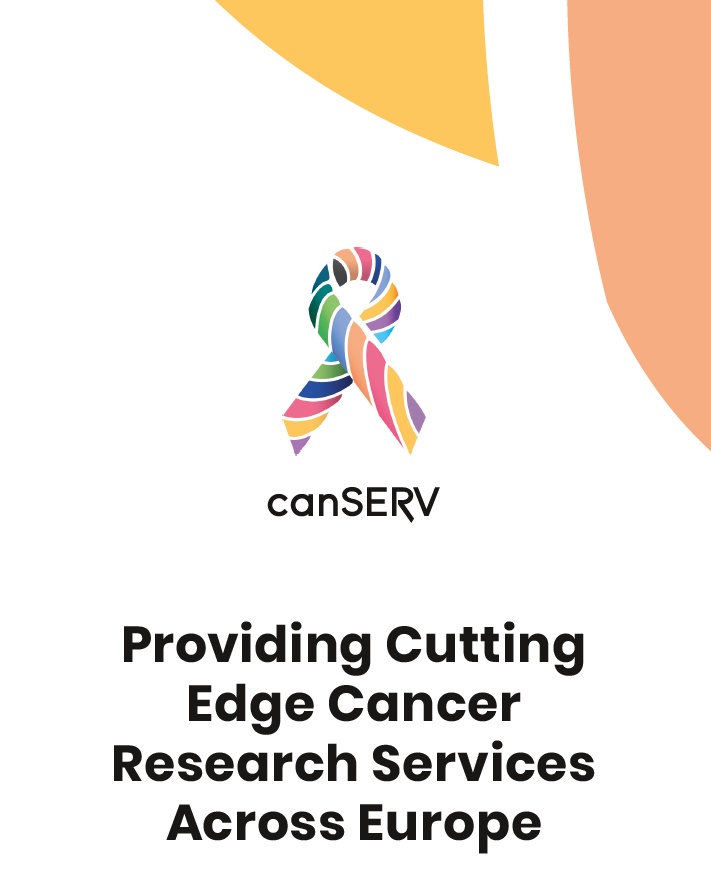 Release of canSERV project flyer
Facts and figures, project mission and much more information can now be found on our canSERV project flyer.
Download it here or watch out for the printed version on canSERV meetings, conferences and roadshows.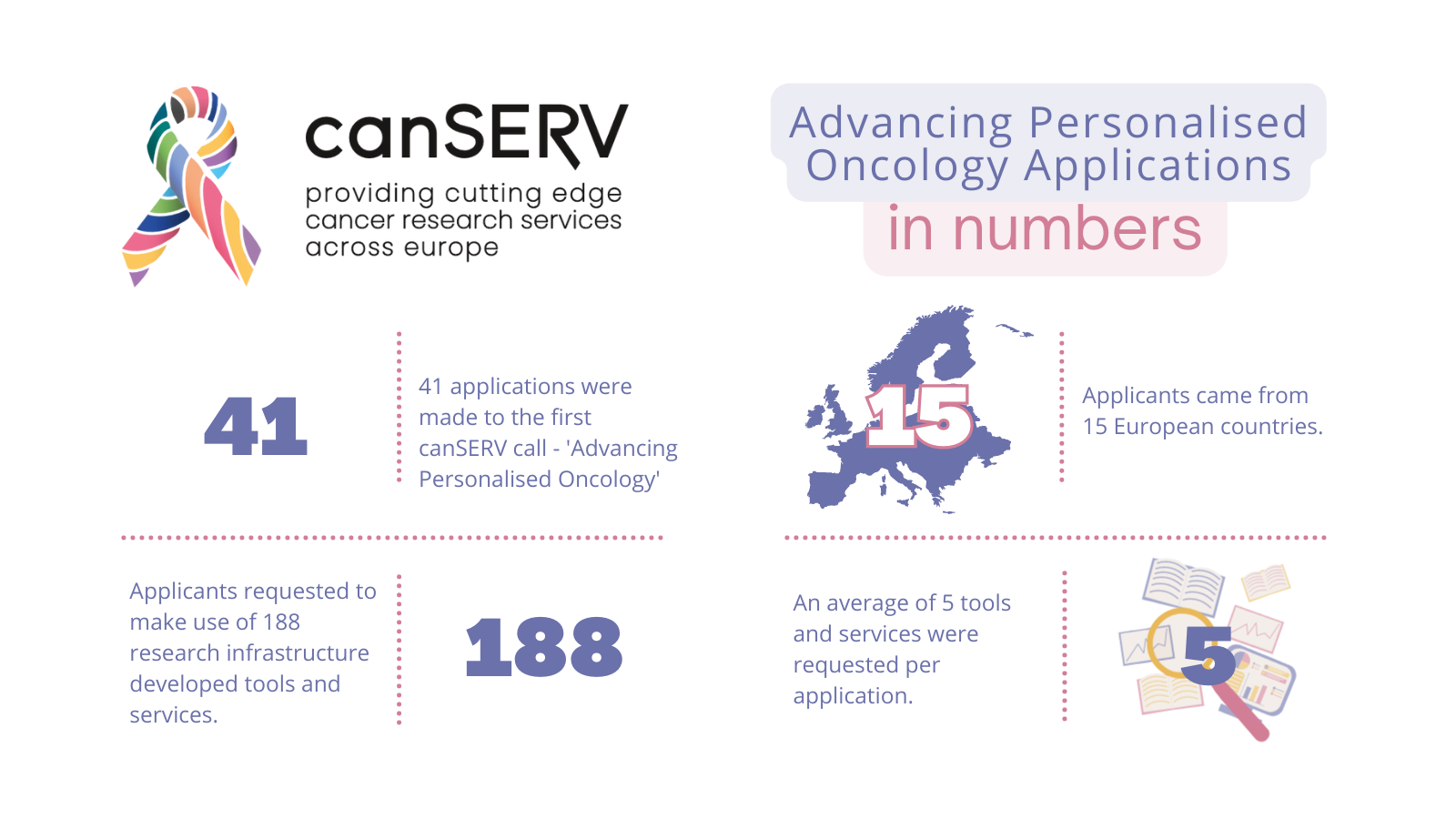 Challenge Call "Advancing Personalised Oncology" was a full success.
The submission deadline for the first canSERV challenge call "Advancing Personalised Oncology" was 25 May 2023 at 2pm CEST and 41 proposals were submitted.
The canSERV consortium will meet the needs of academic and industry users from the EU to create a more effective, streamlined and defragmented European oncology research infrastructure landscape.