Providing Cutting-Edge Cancer Research Services Across Europe 
canSERV is an EU-funded project under the Horizon Europe programme that provides cutting edge, interdisciplinary and customised oncology services across the entire cancer continuum. The aim is to offer a comprehensive portfolio of oncology-related research services available to all scientists in EU member countries, associated countries and beyond.
The project unites a multidisciplinary consortium of 19 European partners, consisting of Research Infrastructures, key organisations in the field of oncology, project management and sustainability experts.
canSERV is coordinated by Prof. Jens K Habermann BBMRI-ERIC and brings together 19 research infrastructures and their connected service providers all across Europe with a total EU-funding of €14,8 million.
Do you need specific support in analysing your samples or data, planning or conducting clinical studies – in the framework of cancer research? Then please check out our CALLS and apply now for the service or training, canSERV offers.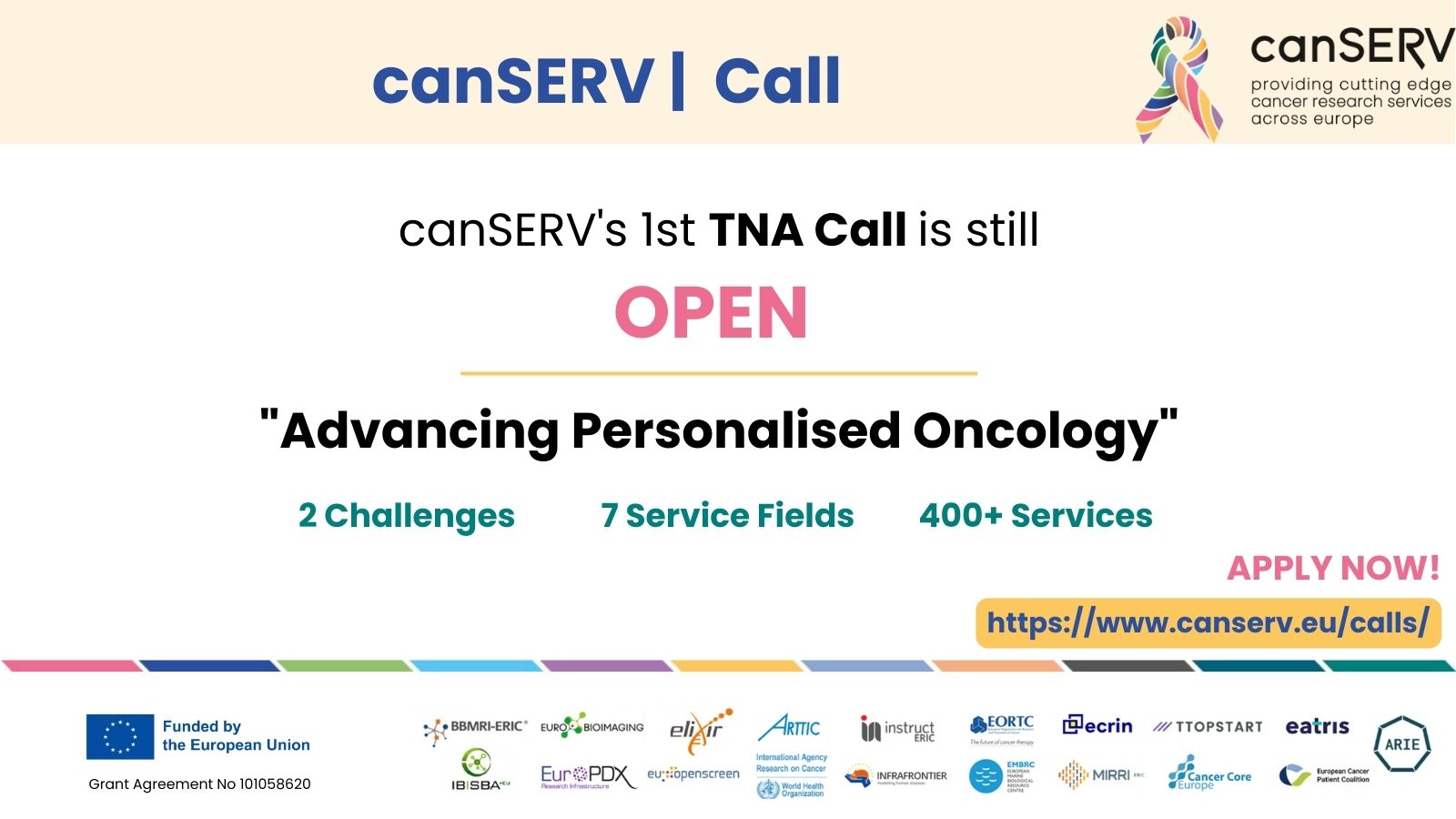 The submission deadline for canSERV's 1st first Call for Provision on "Advancing Personalised Oncology" has been extended by 1 month to 25th May 2023.
For more information on the call and link to the application plattform, please click the button below.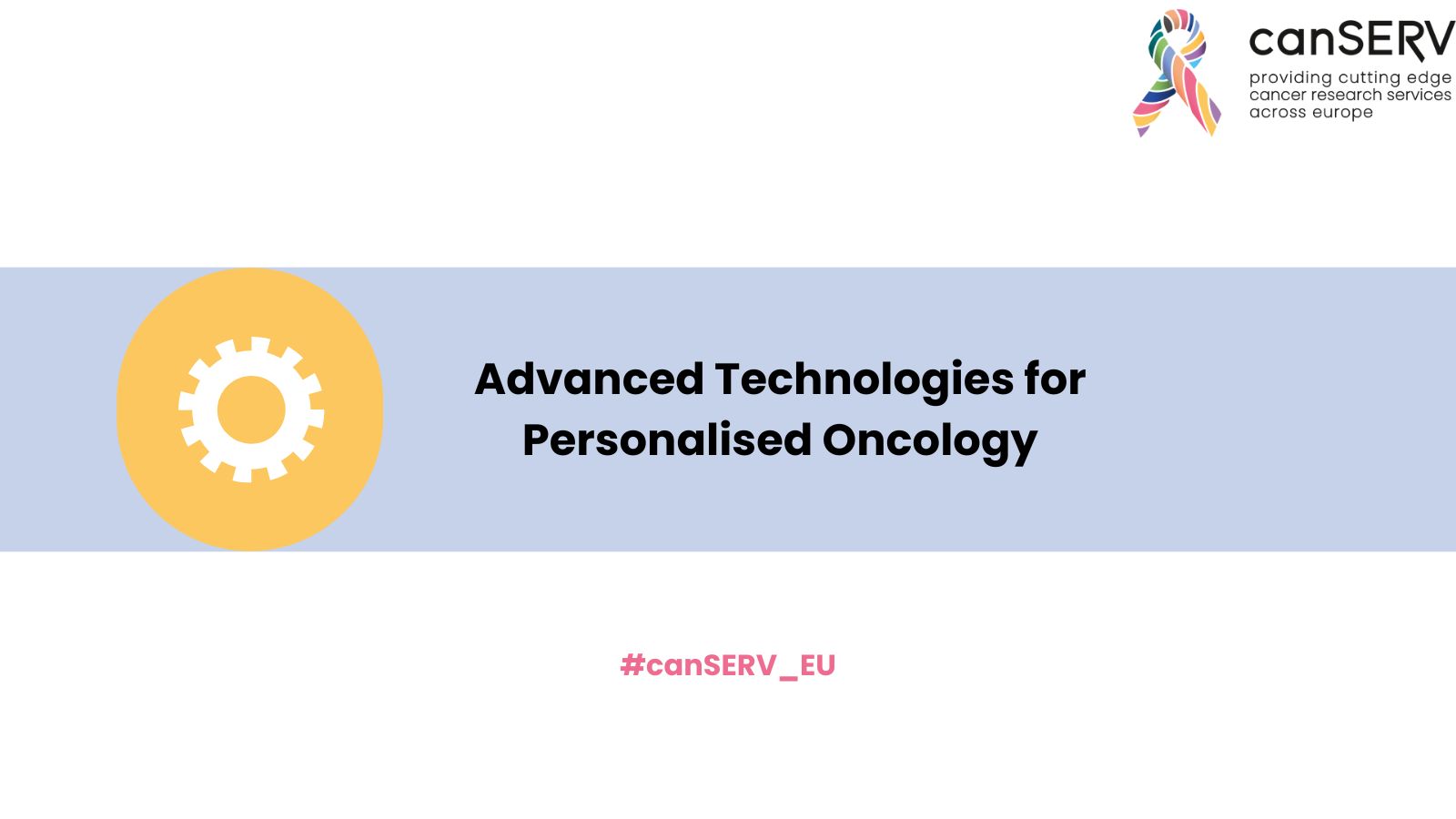 Service Field 2 "Advanced technologies for Personalised Oncology" has been updated and new services have been added.
Click the button below to browse through the entire sercvie portfolio for Service Field 2
canSERV - Providing Cutting Edge Cancer Research Services Across Europe European wide research infrastructures, oncology experts, and patient associations team up to battle cancer Brussels, 15 September 2022: The European canSERV project, aiming to defragment...
The canSERV consortium will meet the needs of academic and industry users from the EU to create a more effective, streamlined and defragmented European oncology research infrastructure landscape.